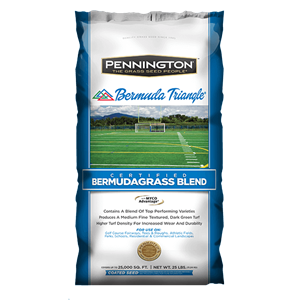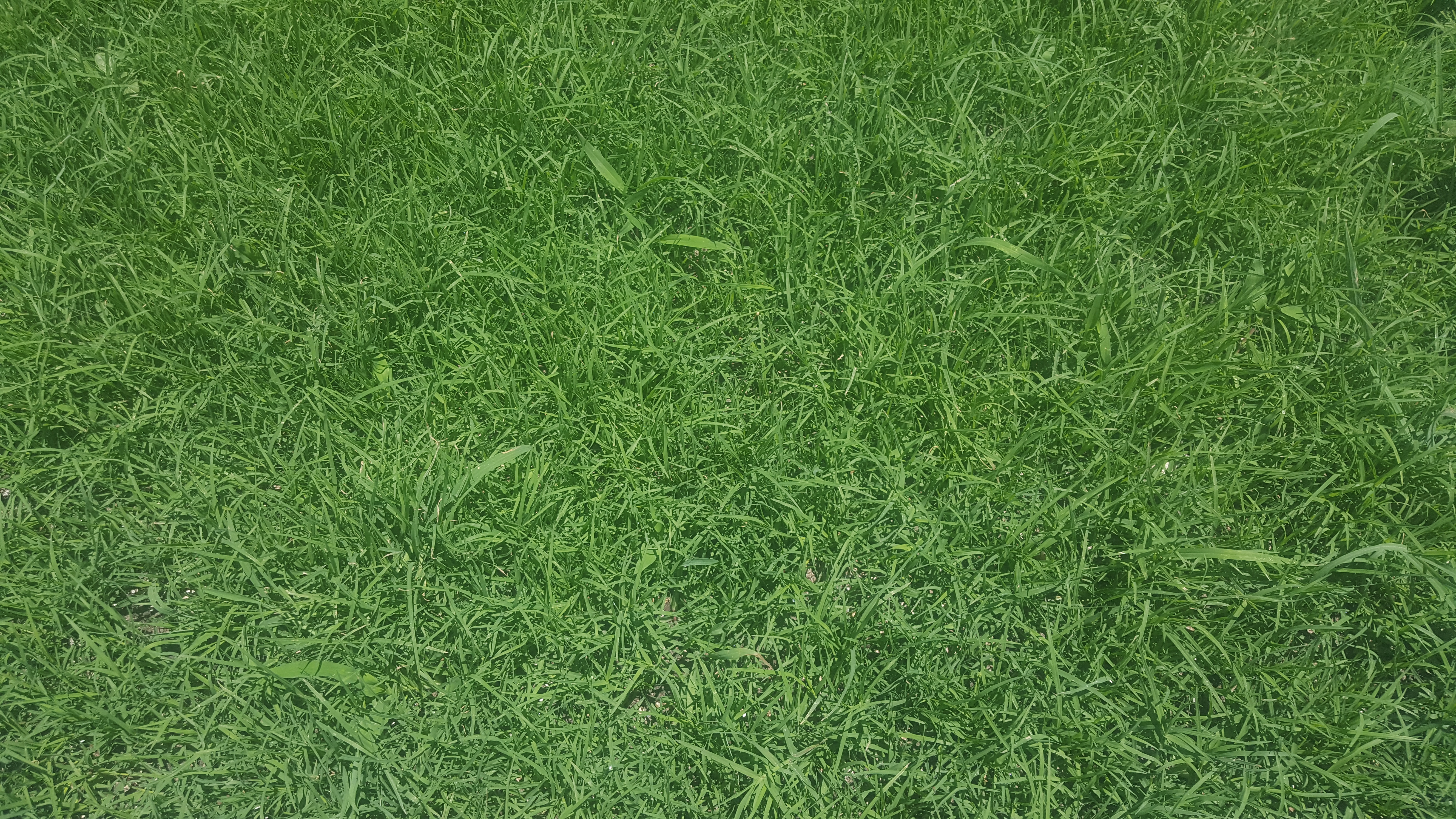 Bermuda Triangle Bermudagrass




Perennial
Warm Season
Introduced
Seeded Variety
Bermuda Triangle Bermudagrass is a warm season, introduced, perennial turf grass. It is primarily used in Athletic Fields, Parks, Golf Courses (Tees & Fairways) and Home or Commercial Lawns. Bermuda Triangle Bermudagrass seed is a blend of Certified Mohawk Bermuda, Sultan Bermuda and Sydney Bermuda grass seed. The seed is coated with PENKOATED and is produced by Pennington Seed, Inc.
Advantages of Bermuda Triangle Bermudagrass
Certified Quality
Dark Green Color
Medium Fine Texture
Improved Cold Tolerance
Excellent Drought Tolerance
Increased Turf Density for wear and durability
Wide range of adaptation due to genetic desnity
Adaptation and Maintenance:
Bermuda Triangle Bermudagrass should be planted on well drained soil with full sun light. Soil temperatures should be 65F or higher. The seeding rate should be 2-3 Lbs per 1,000 sq. ft. .
Bermuda Triangle seed is a product of Pennington Seed, Inc. and much of the technical information courtesy of Pennington Seed
Growth Height: 1.5-3 inches. For fairways, keep it at 0.5 inches
Drought Tolerance: Excellent
Watering Requirements: Irrigation for best results and healthy turf
Planting (Seeding) Rate: 2-3 Lbs/acre
Planting Time: Spring - Summer
(planting time window depends on the region that you are located.

Planting Depth: 1/4 inches
Soil Adaptation: Well drained soils

Mowing Frequency: 1 times/week during active growth and remove no more than 1/3 of the leaf per mowing
Fertilizing
Starter Fertilizer (15-15-15)
at a rate of 300 Lbs/acre.
Maintenance Fertilizer: (30-10-0)
is a typical fertilizer used to restore the nitrogen depletion during mowing process.